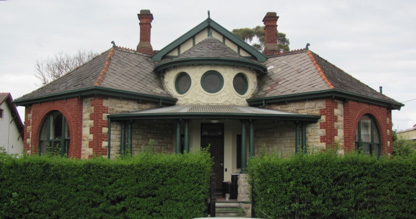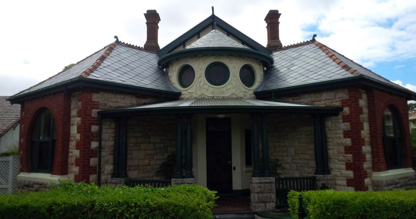 This home built in 1907 had the original old asbestos cement diamond shingles used with terracotta hip and ridge capping. This was the in vogue style at the time of the Federation of Australia, and so was called 'Federation Style'.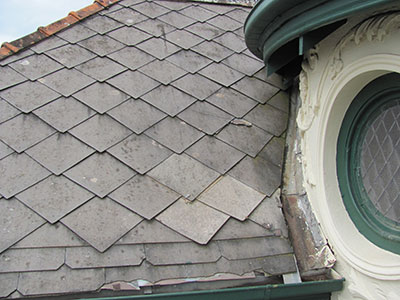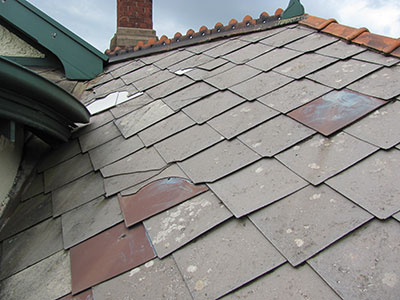 This Heritage listed house is the only one of its kind in Australia and is a typical 'Canadian Art Nuevo' design. As can be seen from the before photo the old roof, including the cone, had deteriorated to the extent that it was leaking. It can clearly be seen where people have walked up the roof over the years and is often seen, damaged the roof shingles through foot traffic.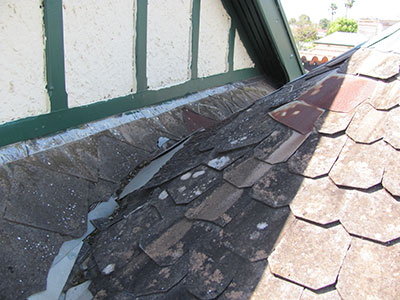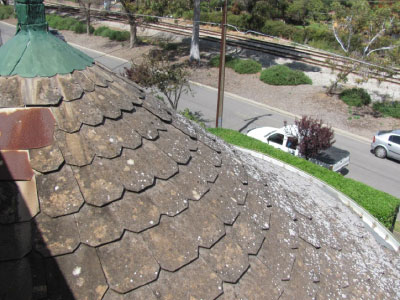 The new fibre-cement diamond shingles could not be used, firstly as they are no longer available in Australia, and secondly as these shingles have never been an effective replacement for the old asbestos shingles in terms of quality and longevity.
Slates and Shingles Roofing Service then imported and fitted the Grey/Green slates from Brazil. For the main roof they came as pre-cut and holed to the traditional 400 x 400 mm diamond slate size, but for the cone we had to cut them to size in our yard.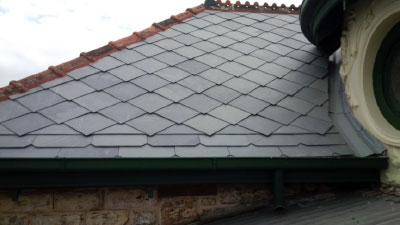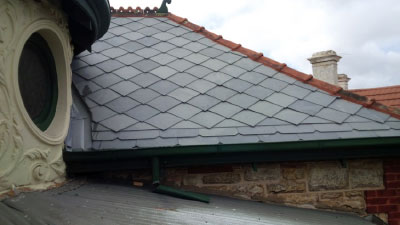 On the cone, the slates for the each row or course are different size slates required for the following row. This meant our skilful slate craftsman had to select the correct slate from the 15 different slate sizes delivered to site (there are 15 courses on the cone) and fix it to right position, the whole cone coming together like a jigsaw.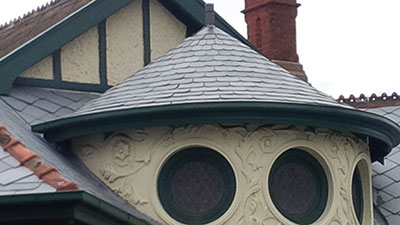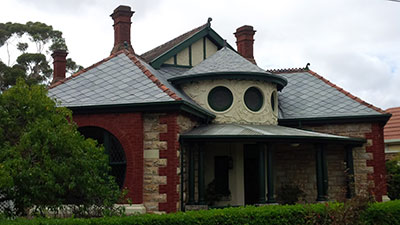 Apart from the fact that slate has been used in lieu of asbestos cement everything was put back exactly the same way as the slaters did 108 years ago. This roof will be still going in 120 years' time, still looking just as good.