This home in Brooklyn Park was built approx 35 years ago. As can be seen by the photos it had a typical terracotta roof and now there was considerable damage occurring due to the fretting of the tiles.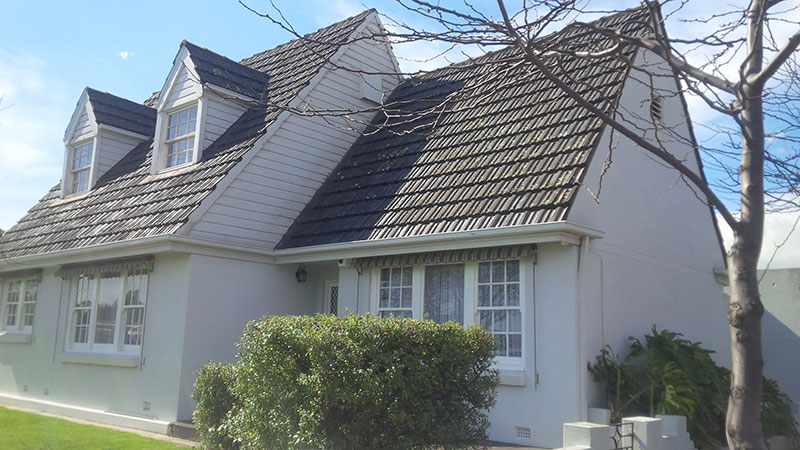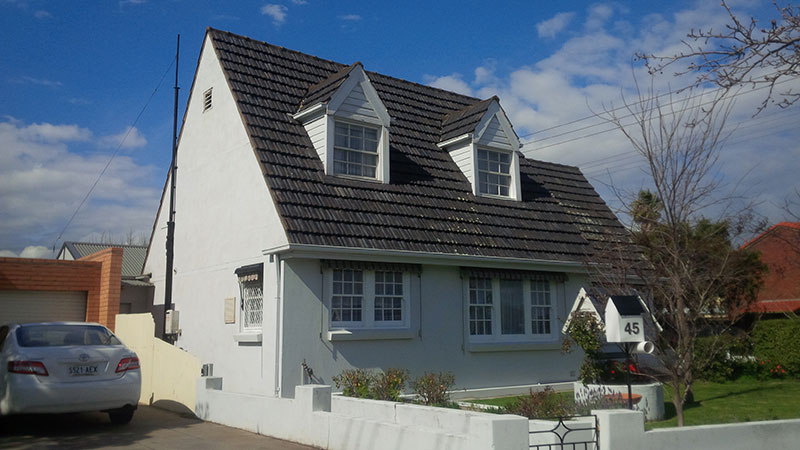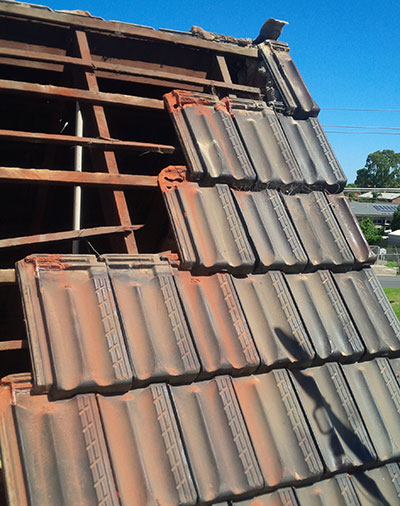 The photo above shows how badly fretted the tiles were. The owner had tried to 'save' the roof by doing patch repairs and blocking up holes as they appeared.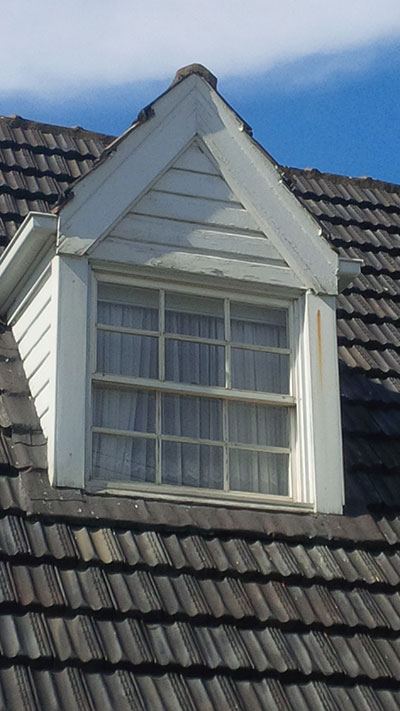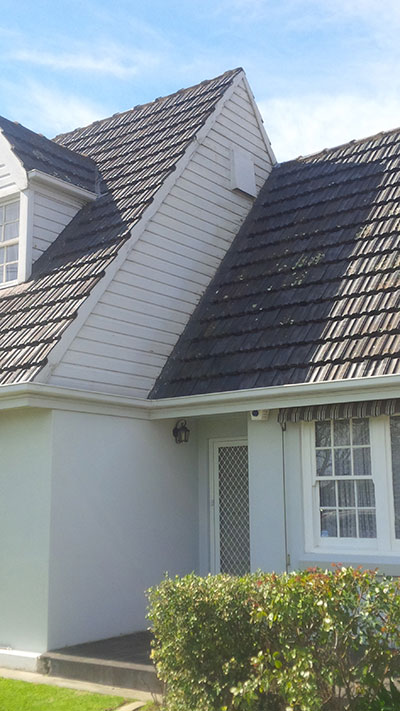 The 2 dormers on the front of the building and the split gable-end had weatherboards that were rotting and were in need of repair.
Slates and Shingles Roofing was asked to replace the roof with asphalt shingles and to do the repair work to the dormers and gable end. We used fibre-cement based weatherboards as the replacement. This meant the owner no longer had to worry about rotting boards as fibre-cement does not rot.
The finished photos below show how we were able to match up the dormers, as they appeared before, and the asphalt shingles gave the house a completely new look.